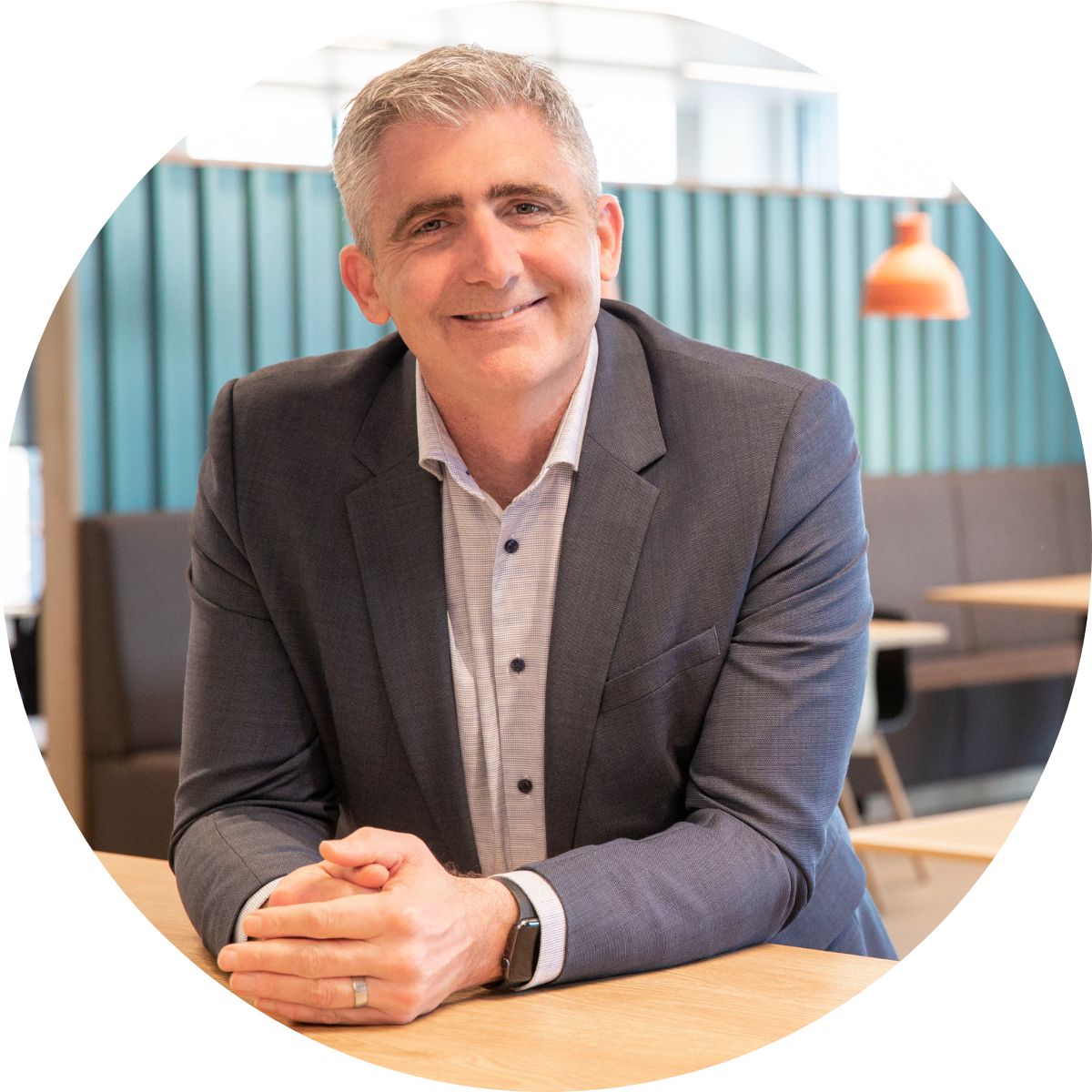 NBCC were pleased to interview Marty van Pelt, Manager of Business Relations & Communications of Portbase.
Portbase operates both as an IT company and a logistics service provider, which makes them strong. They bring parties together to initiate chain agreements. Together Portbase work on solutions to make Dutch ports and their supply chains more attractive for companies that want to transport their goods via Europe.
Company Overview: Can you provide a brief overview of Portbase and its core business operations?
Portbase has two shareholders: the Port of Rotterdam and the Port of Amsterdam. Portbase operates the Port Community System for all ports in The Netherlands. By doing that Portbase builds the smartest port communities. Together with the port community, Portbase increases the potential of data for seamless, sustainable and safe goods flows in and through Dutch ports.


Unique Selling Proposition: What sets Portbase apart from other companies in the same industry or sector? How does Portbase create value for its customers?
By using Portbase's Port Community System, all relevant parties and logistics chains are connected and can share their data. Also, they can co-operate and develop solutions for logistics chains as a whole. This enables the port community to extract more value from data and find solutions to future challenges in logistics.


Technology and Innovation: Can you discuss some of the key technologies and innovations that Portbase has implemented to improve its services?
Portbase builds solutions for the port community. Also, it builds and manages standards. By doing that Portbase realises connected ports, based on a single window.

Existing clients, but also new players such as platforms, software suppliers and other (port) communities, can easily, quickly and securely share data with each other regardless of their mutual relationship. Portbase ensures that rights and access are properly regulated.

Data storage is another example of (infra)services that organisations can organise via Portbase. In addition, on the data service side, Portbase offers opportunities to do new things with existing data, collaborate with the port ecosystem and shape innovation – all easily scaled by the many connections already in place through Portbase.


Industry Impact: How does Portbase contribute to the efficiency and effectiveness of supply chain and logistics operations in the maritime industry?
About 20 years ago, Portbase started digitising the core processes and associated paper and communication flows in the Dutch ports. From then on, it was possible to provide automated data for various notifications and declarations between companies and governments. Due to the various notifications and the increase in data and applications, data reuse became part of the automated process soon after. Smart reuse of data reduced errors and the various parties were able to minimise their liability and administrative burden. The result was a huge acceleration in logistics and a central place where data could be exchanged between them.

The data in and coverage of the Port Community System is of great value to anyone who wants to work on innovation and improvement in logistics. Data from core processes is a raw material for new, smart solutions. Portbase encourages this development and makes it possible for companies in need of data and connectivity to use this data, with the owner's permission.

In addition, Portbase is exchanging information with government systems such as that of Dutch Customs and the Ministry of Infrastructure and Water Management for years. Together, they form the neutral data hubs in Dutch logistics.

Portbase's role ensures that the Netherlands is an interesting logistics 'data hub' for major international players looking to do business in and through the Netherlands. Its neutral position enables Portbase to play this role and allow major players to enter the Dutch market in a controlled way. But Portbase really is more than just data. Portbase brings parties together, investigates improvements in the existing port process or designs a new process together, makes agreements with each other and ultimately Portbase realises the solution. Data is just a means to an end.


Customer Focus: What strategies does Portbase employ to understand and meet the specific needs of its customers in the shipping and logistics sector?
Portbase exists because it receives a license to operate from the port community. A key principle of Portbase is being neutral. Everything Portbase does is specifically meant for its clients, for the port community. They guide us. That is why Portbase considers it important to develop its course and service portfolio together with the port community. In a rapidly changing market with many technological developments, a joint focus is very important. That focus is determined at different levels and in different compositions (client panels, Strategic Advisory Board, Supervisory Board).


Global Reach: Portbase operates in a global industry. Can you share some insights into how the company manages its international presence and partnerships?
Portbase understands the international nature of logistics and that technology is moving fast. For that, Portbase has prepared its platform to connect with other global platforms and act as a landing point for goods passing through a Dutch port.

Portbase's international strategy ranges from concretely approaching potential new clients for Portbase services in the hinterland to exploring prospects for digitally connecting Northwest Europe with the rest of the world. This has resulted, among other things, in a cooperation agreement with RheinPorts to extend the digital infrastructure along the Rhine-Alps corridor.


Environmental Sustainability: In an era of increasing environmental awareness, how does Portbase address sustainability and environmental concerns within its operations?
Portbase has included in its vision that sustainability is an essential part of logistics concepts. This sustainability has an impact on the underlying logistics sectors and thus on the ports, chains and the chain players involved (public and private). And also, on Portbase and the port community.

An analysis has now been carried out to draw up the vision and strategy on sustainability from Portbase, including setting goals per impact area, linked to the Sustainable Development Goals. This year, Portbase will focus on further increasing awareness and insights into how its services can contribute to sustainability goals.


Why did you join NBCC?
Portbase joined NBCC at the time of the Brexit. Together with the ferry companies, interest groups and the Port of Rotterdam and Amsterdam, Portbase developed a single chain-wide solution at the time to ensure that cargo can be transported quickly via Dutch ports even after Brexit. Similar to container transport via the major container terminals, the method provides a 100 per cent digital and automated handling of customs formalities, with optimal reuse of data. For both shortsea and ferry traffic, it creates one working method and one entrance (via Portbase and its Port Community System) for and at all terminals. In this context, Portbase considered and still considers coordination and short lines of communication with NBCC to be important in order to realise an ultimate solution and make it pay off permanently.


What are your plans for future growth that you can share with NBCC members?
From its central, neutral role in the Dutch ports, Portbase wants to proactively contribute to safe data exchange between all players in logistics chains. Through the programme 'Sharing Data Safely Together', Portbase supports this movement by setting up the container release process in a safer way.

Within the government programme Data Infrastructure Logistics (DIL), Portbase works together with partners as an 'anchor developer maritime' to further digitise logistics. Furthermore, the European Maritime Single Window Environment (EMSWe) regulation will come into force in 2025. Portbase sees an important role for its Port Community System in the implementation of this regulation in the Netherlands.

In addition, new customs legislation will come into force next year, in the process of bringing in maritime flows: ICS2. With the business community and other stakeholders, Portbase is drawing up a joint vision, including strategy and plan of action, to minimise the impact of ICS2 on the port community.

Last but not least, Portbase has started the Cargo Tracking System (CTS) to allow terminals and depots, in time, to transfer and track goods more easily and digitally, in various customs regimes to, from and through the port terminals. The first project within this programme involves the development of a central Space Temporary Storage. With the aim of improving Customs supervision and thereby reducing the burden on business.
Every week, we put "Members in the spotlight" to introduce them to our members. Do you have a good story to tell? Get in touch now!