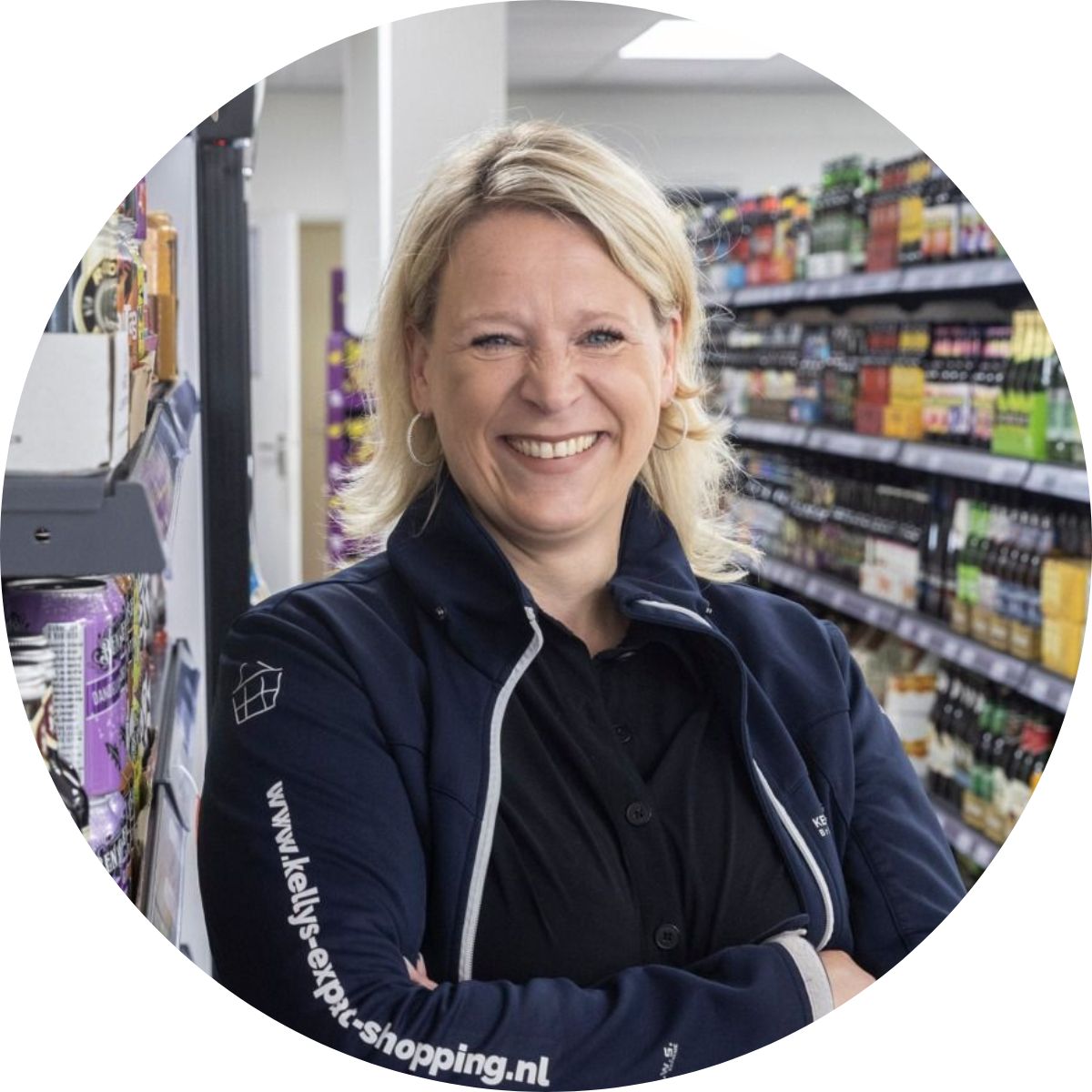 NBCC were pleased to interview Kelly Kelly, owner of Kelly Expat Shopping.
Kellys Expat Shopping is the biggest British & American supermarket in the Netherlands with five physical shops in five different cities (The Hague, Wassenaar, Amsterdam, Utrecht & Rotterdam). And a webshop shipping all across Europe.
Can you provide an overview of Kelly Expat Shopping and the specific services it offers?
At its core - Kelly's is a supermarket. However, it is with a twist of course, as all the products are imported to provide a little taste of home to the thousands of expats in the Netherlands. We offer shopping in store so customers can get the full retail experience, online shopping for home delivery all across Europe and lastly, the Kelly's Wholesale business. The shops are like a little hub for all expats, selling products everyone misses from home. 




We sell food and drink that many Brits and Americans grew up with and maybe don't realise they miss until they see them. With all the well-known brands like Cadbury's, Heinz, Tiptree… it's the little things. And with our website people don't have to venture to the shops if you're living far away, as you can get everything sent straight to your home.




Online shopping has become increasingly popular. How does Kelly Expat Shopping leverage e-commerce to provide a seamless and convenient shopping experience for clients?
Our website has changed a lot over the years, with us redesigning the look, updating our products and trying to make it as user friendly as possible. With the 'Notify me' option being implemented for products temporarily out of stock, posting our new products on the home page banner so they're easier to find and even updating how products are added to the basket so you get a clearer overview of your shopping.



We set up our online shop around 10 years ago, starting out with just doing a couple parcels a day and nipping to the local post office to send them off. We've grown from the feedback we received in the early days and hope the categories are now clearer for customers, the checkout process is faster and easier to navigate and overall everything is easier to find.




What is special about the company? Why clients should choose Kelly Expat Shopping?
We've been in the business since 2008, starting out as just myself and Jason running the day to day. We've listened to our customers since day one: what products people are looking for, keeping prices reasonable and having a steady supply of everyones favourites throughout all of COVID and Brexit. But above all of this, I believe people should choose Kelly's because of the customer service -that's what makes us special. When you walk in to one of our stores, it always feels like home. We have a dedicated team on the wholesale and webshop side also to answer all queries. We pride ourselves on the customer service and feel our staff reflect that value well.



Our stores truly are a hub for the expat community and we work with local schools and businesses so new expats to the area also know where they can find us. I'd suggest people come in for the products, stay for the friendly community we've built within our stores and online.




Feedback and reviews from clients are essential to gauge the success of any shopping service. How does Kelly Expat Shopping measure client satisfaction and continuously improve its offerings based on feedback?
We always look at, and respond to our reviews - whether they're on Google, via our social medias or in store. We also have the customer request list which is continuously checked and updated so we can take new suggestions too. It is important to us that customers and staff are happy in the store and we measure client satisfaction from the feedback we hear from all corners of the business - whether it's from a wholesale customer coming to collect an order, or a review and rating left on Google - we're always looking to improve. And we implement new ideas from this feedback; refreshing our look with each new store, giving the webshop their own warehouse so they have steadier stock levels, and getting back products which people are missing. We appreciate constructive feedback so we can learn and grow.


How big is the NL - UK market for you?
We import from the UK and sell mainly in The Netherlands and the rest of Europe. We don't have the UK as a selling market.


What are some of the market challenges Kelly Expat Shopping are currently facing and how are you overcoming these?
Since Covid and Brexit we have been facing a lot of challenges, it's been hard to find staff, the market has a lot of jobs available, so it's very challenging to find the right people. Suppliers have increased their prices and we have been trying to keep the prices as low as possible for a long time. Unfortunately it's hard to cover all costs. Also the recovering after Covid took a long time, suppliers couldn't supply everything because production was low or it took a while before it was all back and running again.


Why did you join NBCC?
We joined the NBCC during Brexit because we felt we needed support with all the red tape. Also we wanted to become part of an organization that would have more knowledge about Brexit and could guide us with our questions. Also NBCC's network of companies appealed to us, eg customs, transport companies and other members that were dealing with the same issues as us.


What are your plans for future growth that you can share with NBCC members?
Our focus at the moment is to expand our wholesale business. We would like to expand in Amsterdam and find a bigger location for our store. We would love to open 1 or 2 more stores in the Netherlands and maybe even expand to other countries in Europe.


Do you have any additional notes?
Enjoy every day and always see a hurdle to jump over and not to get demotivated when hard times come on your path. I always say 'you fall and get back up again'. That's the strength of being self employed.
Every week, we put "Members in the spotlight" to introduce them to our members. Do you have a good story to tell? Get in touch now!