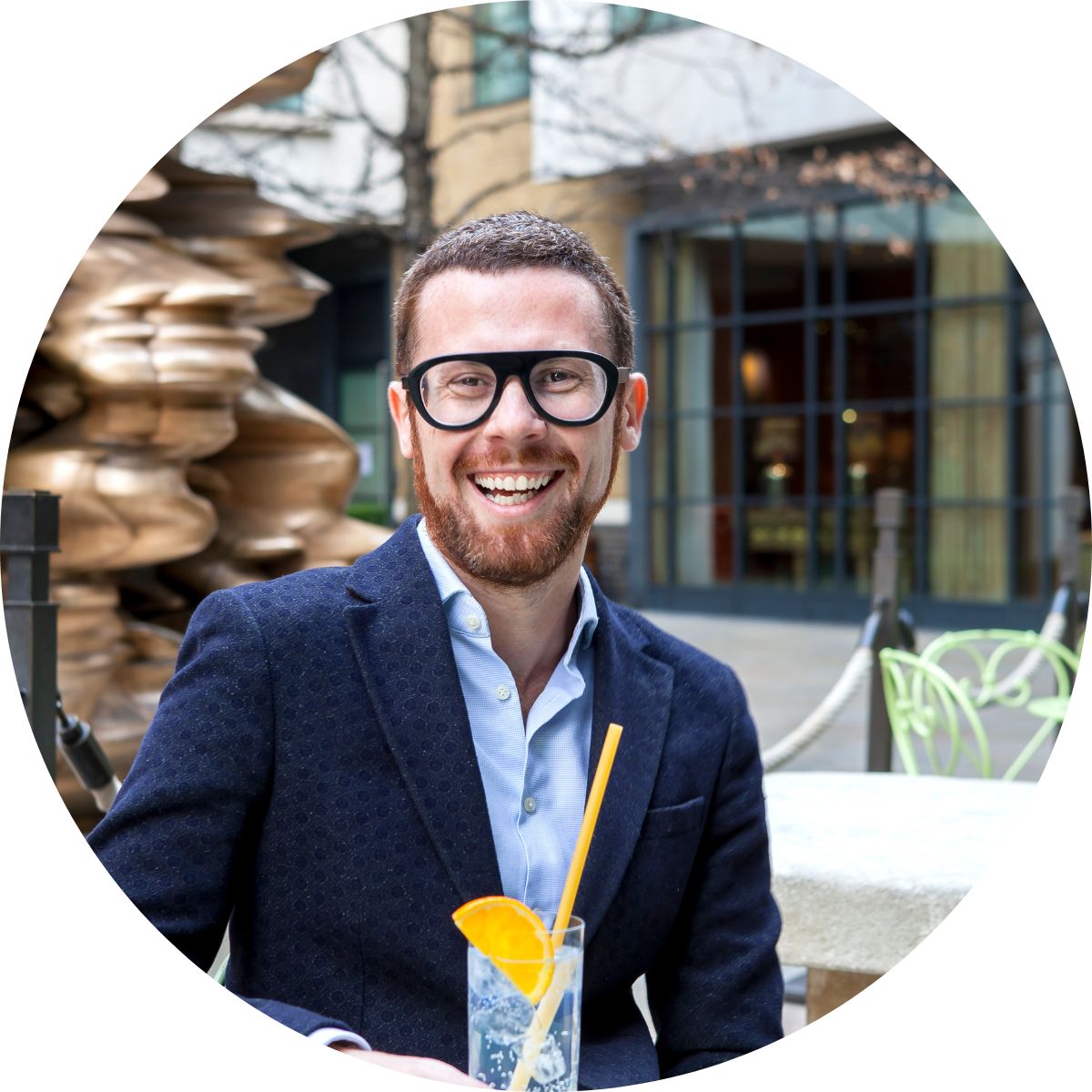 NBCC were pleased to interview Maxim Gelmann, Founder at Stroodles Eco Tableware.
With Stroodles, Maxim aims to rewire current sustainability communication. Instead of it being doom-and-gloom, he wants to inspire how easy and fun sustainability can be by giving people tangible and uncompromising solutions - one can still enjoy their coffee but eat their cup after.
Can you tell us about Stroodles?
I am Maxim Gelmann, Chief Stroodle at Stroodles Eco Tableware. Famous for its pasta straws, the portfolio includes Edible Wafer Cups, Edible Biscuit Spoons, Biscuit Bowls, Wheat Bran Plates and Edible Coffee Stirrers. The newest addition is foodie meets sustainability Activity Kits, like a Magic Colour Changing Lemonade that just launched in Selfridges.
We enable customers to, therefore, truly immerse themselves in sustainability by eating their cutlery - a much more impactful and powerful way to send the sustainability message than top-down written communication.
Stroodles offers a unique selling point and memorable experience while allowing you to showcase your sustainability commitment. Furthermore, by reducing the need for washing up and easy handling and waste disposal after use, Stroodles offers significant operational savings, and being able to up-sell Stroodles products to customers further offers an additional revenue stream.
Moreso, by stroodling, you get access to using the Mr Stroodles Character/Mascot, which represents a new fun type of sustainability. He can thereby serve as a spokesperson for your sustainability initiatives and can help you celebrate any small changes you are making
In connection with the latter, we also recently launched our Stroodled Trustmark: Sustainability Mindset Audit. Sign up here for more information. You can also visit our Instragam account: stroodles.
What is special about the company?
Our unique angle to approach sustainability as being fun and easy sets us apart. We have mastered delivering such a serious topic through a new lens, thereby allowing the topic to be tangible to a range of people.
Moreso, we offer true tangible solutions to the plastic problem, and our solutions are uncompromising in quality and don't force anyone to change behaviours. That way, we can leave a true impact.
How important is it for Stroodles to be part of a global effort to change how we consume and use products?
It is very important and at the core of the Stroodles business. We want to show and inspire the world that there are true alternatives like our edible products. Thereby the key is to convince people that they are uncompromising, ie. They can still enjoy their drink or food as they did before, just sustainably now.
We see ourselves as being at the forefront of this and doing everything in our power to set the tone and inspire others to follow suit.
All we can do is create touchpoints for people and create conscious consumers. We can plant the seed of easy, fun behaviour in their head (after eating their cup), but after that, it's out of our control- just like with a plant seed. With some, it will grow quicker than with others and with some less. Hence the ultimate goal is to drive conscious consumerism, hoping that at the end, it will result in true impact and behavioural change
For us, its all about driving conscious consumerism
Of course, it can appear contrary to the traditional purpose of brands, which for many decades has been to drive additional consumerism, plus many companies are currently 'doing sustainability' wrong, and that's why cynicism lingers long in the air when people consider the role of brands in driving conscious and sustainable lifestyles.
Maxim believes that the rewiring of communication around sustainability is required for brands to cut through and make a positive difference with their internal and external customers.
So how can that be achieved?
Total Immersion - The secret to Stroodles' growing success is that people need to be fully immersed in sustainability for it to fully make sense and take hold. "If the problem is too much plastic in the food & drink sector, don't just give them a non-plastic cup; give them a cup they can eat!" This total immersion for Maxim also means shunning B-Corp and creating a bespoke, meaningful and easy to use certification for their trade customers, to ensure best practices are taught, rewarded and become a behaviour.
Fun - Let's be honest, 'sustainability' can be a little dry and onerous at times. Maxim's cheeky Stroodles character is at the heart of his brand and combines the important messages with light-hearted suggestions to try their pasta straws "whilst getting drunk on affogatos". He also feels that this mentality can apply to any organisation and initiative. For example, if your office decides to save energy by turning down the thermostat by 1 degree, don't just do it in the background. Turn it into a 'bring your scarf' to work day. It's far more likely to resonate with the team, and they are more likely to replicate the action in their own homes.
So, for your sustainability initiatives to take hold and drive positive behaviour change, follow the advice of Mr Stroodle and rewire your communication on the subject to be immersive, creative and fun!
What is Stroodles' lifelong mission?
As outlined above, the mission is to rewrite sustainability communication and inspire how easy and fun sustainability can be by offering people tangible and uncompromising alternative solutions. And on the back of that, thereby inspire change in behaviours towards conscious consumerism in the context of preserving our planet
How big is the NL - UK market for you?
The UK is our home market, so it focuses most on our strategy. However, alongside other European markets, we have identified the NL market as a key strategic one. With the support of the NBCC, we are en route to penetrate the NL and Benelux market.
What are some of the markets challenges Stroodles currently faces, and how are you overcoming these?
The biggest challenge is education and awareness, as we are building a totally new category, and people just haven't heard of the concept of edible tableware at all. However, as awareness for sustainability increases, and so does our reach, it gets increasingly easier to spread awareness. It is a chicken and egg type problem. Further, we use social media and have a very strong partner network that all help with spreading the stroodles love. Furthermore, we are very fortunate to get significant exposure in the press and media, which further helps with awareness. Naturally, as our client base increases, more people/companies learn about Stroodles, and the domino effect kicks in, as they want to also be stroodling.
Why did you join NBCC?
I joined the NBCC to engage with like-minded businesses and, with their support, get more people and companies stroodling across the UK and NL.
What are your plans for future growth that you can share with NBCC members?
Having recently released our eco-party kits with two activities, we plan to release further activities gradually. Furthermore, we are working on other product lines outside tableware and the kids' market, which will be introduced in line with our principle of being a fun, easy, uncompromising alternative to sustainability.
Furthermore, we will continue to strengthen our customer base for our Stroodled Trustmark – A sustainability mindset audit and hope to award it to an increasing number over the next few months.
Every week, we put "Members in the spotlight" to introduce them to our members. Do you have a good story to tell? This email address is being protected from spambots. You need JavaScript enabled to view it.