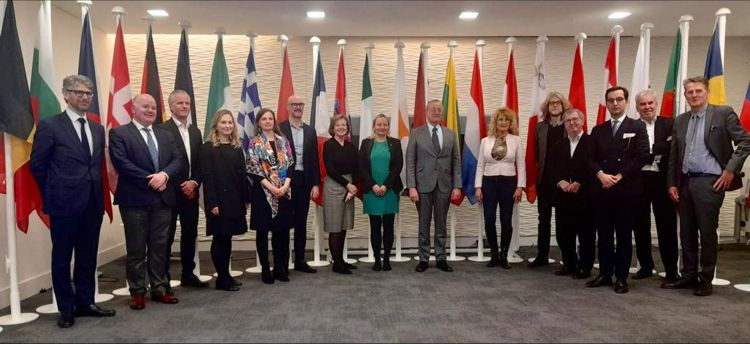 The NBCC together with other EU Chambers to the UK was honored to meet with the new EU Ambassador to the UK, Pedro Serrano, just after the Windsor Framework was agreed in principle, hopefully heralding the beginning of a new phase in EU-UK relations.

We discussed the state of play of NL-UK relations, challenges for business, and the importance of the new Windsor Agreement, which:
Solves real problems;
Reestablishes trust;
Allows us to look to the future.
The UK and the Netherlands share a more than 400-year-long trading heritage. As a leading advocate for NL-UK business relations, the NBCClooks forward to working closely with the new EU Ambassador toward a bright trading future.