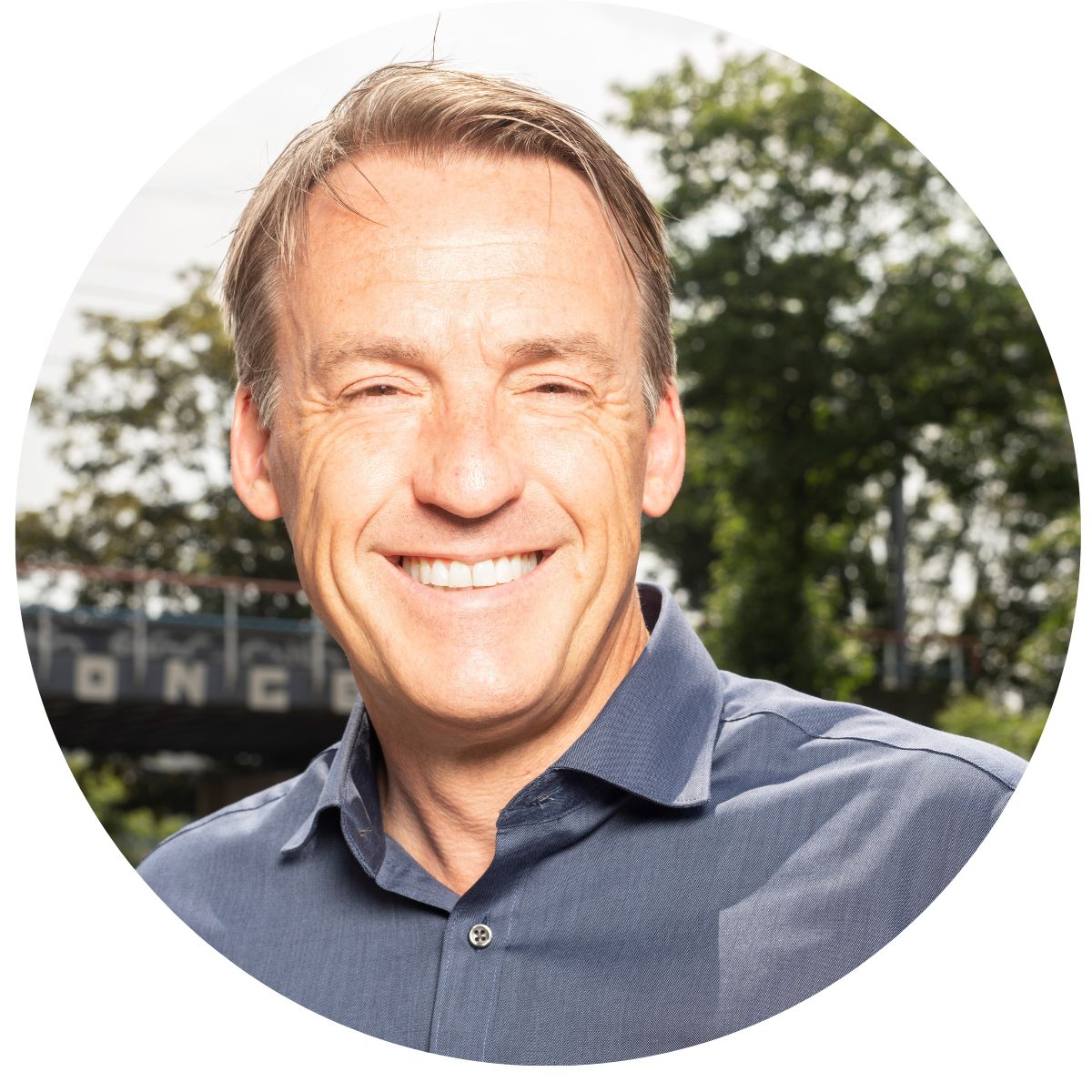 In this interview, we are introducing Dennis Werkman, Managing Director of Ideal Projects that are known for its offices and workplaces' designs with focus and purpose.
Their mission is to design and build spaces that have a positive impact on both people and the planet. Creating your essential space.
Can you tell us about Ideal Projects?
The ideal is a full-service office for design, founded in 2005. We develop, design and build your essential space, most workplaces in offices and hospitality. Along the way, we've built expertise at every stage of design and execution. Our process puts ideas and people first, working together with our clients as equal partners at every level. In 2013, we expanded our presence to Belgium. Because creating spaces that feel right takes genuine local insight.

With our membership in the International Design Alliance, we are able to support our clients all around the globe and apply local knowledge of regulations and our network. As of today, we are with over 20 professionals: architects, interior designers, technical designers and project managers operating from offices in The Hague (NL) and Antwerp (BE).
Amongst our clients: Deloitte, Schiphol Group, Heineken, InterXion, Cognizant, Roche and Menken Orlando.
What is special about the company? Why might a client want to come to you for help?
We design and build spaces where you can feel what matters. We challenge you on what you really need, and how to optimize the space for the purpose you have in mind.
How can it reflect the identity of the organization and support everybody in the space by taking care of crucial elements such as acoustics, climate and lighting. Because a space is not only about what you see. It's about how you feel!
What makes Ideal special is the fact that we can support from the very beginning, the exploration and definition of the needs, until the handover of the space and beyond. Taking care of the interest of our client in every step of the process.
How does your company define and approach sustainability?
Sustainability is the core of our approach. We share one space with everybody: our planet, for which we are all responsible. By using our "6 R's" we aim to have a positive impact on both people ánd planet: Reduce, Reuse, Repurpose, Recycle, Refuse and Resource.
When designing, for example, we use the existing furniture and materials as our starting point. What is available, in the original state or after refurbishment? Since reused and refurbished materials have less environmental impact.
Next to that, we use the Well-principles in our designs. Since we spend more than 90% of our time indoors.
It is no longer questionable that the quality of our environments can impact who we are and the way we feel.
The physical aspects of a workplace environment have a direct impact on an employee's productivity, performance, health, and morale.

How big is the NL - UK market for you?
We have been working with UK clients for a long time and we understand them. Most of them are corporates who like to work with an agile company as we are since we know what they will be facing when relocating to the Netherlands or Belgium.
What are some of the markets challenges Ideal Projects are currently facing and how are you overcoming these?
Just like the rest of the world, we face challenges regarding the availability of building materials and long delivery times. By developing smart designs we anticipate those challenges. Next to that, we are able to rely on our network of suppliers and constructors, which made it possible for us to serve our clients even in these challenging times.
Why did you join NBCC?
Membership of the NBCC gives us the opportunity to share our thoughts and to get in touch with fellow members. Not only from a business perspective but also for sharing knowledge.
How does hybrid working impacts your company's culture?
A lot of organizations struggle with the implementation of hybrid working and face difficulties with recruiting talented staff.
With over 15 years of experience, we are able to give clarity on the needs, the steps to take and the change management needed to adjust to the new ways of working and create an attractive office where collaboration and strengthening of the culture take place.
We provide support in every step of this process and bring in the knowledge of local culture and regulations in both the Netherlands and Belgium. That is crucial if the organization wants to succeed in attracting local talents and establishing growth.
Do you have any additional notes?
First of all, I wish everybody a healthy, creative and successful 2023! Since we did not have the opportunity to meet all members of the NBCC in person, I would like to invite you all and meet me in either Antwerp or The Hague.

Because being a member without knowing each other does not make sense. After all, it is about personal relationships even before thinking of doing business.
Every week, we put "Members in the spotlight" to introduce them to our members. Do you have a good story to tell? This email address is being protected from spambots. You need JavaScript enabled to view it.!