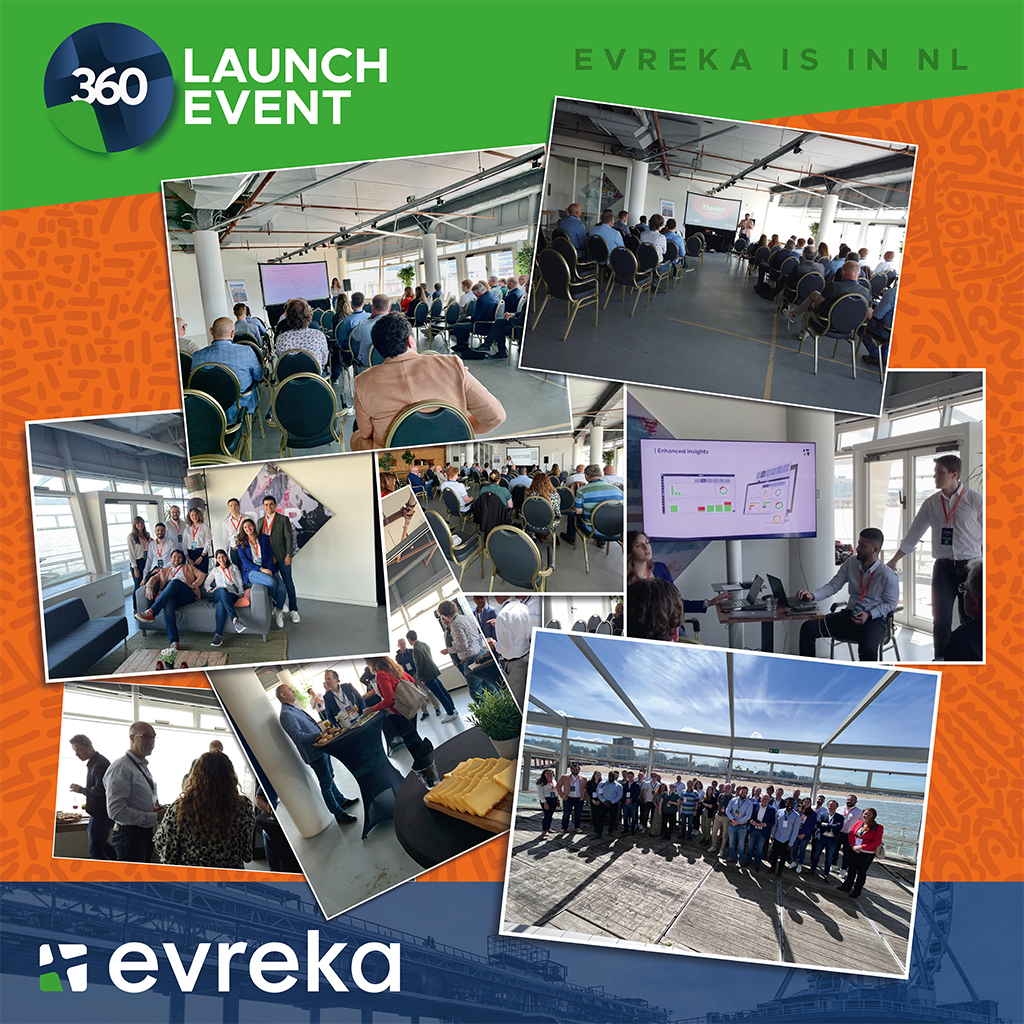 International Sustainability as a Service company Evreka recently celebrated its new office in the Netherlands with its successful launch event last week! The event that took place in De Pier in The Hague consisted of an introduction of Evreka and its future vision, Evreka's market research and insights in the Netherlands and an overview of its product portfolio followed by live demo sessions for the municipality, commercial and MRF applications.
With approximately 50 attendees, the event generated a high level of interest from a wide number of commercial and municipal companies.
Sjoerd van Steijn from Avalex commented: "It was a great day in a very nice location. The day was a good introduction to Evreka, the solution(s) are provided and a way to interact with Evreka to talk about the industries and our companies' challenges. It was well prepared, there were enough possibilities for open discussions and also a perfect way to meet colleague waste companies in the Netherlands."
"Evreka has a dynamic, solution-oriented and collaborative team. The live product demos gave a better understanding of the user-friendly interface and ease in quickly adding functionality based on our needs," stated Burak Malay by KVBA BV.
Evreka's partner, international recycling leader TerraCycle also attended the event where Clemence Vasseur noted "Our partnership with Evreka puts us at the cutting-edge of waste management innovation and will allow third-party certification of our recycling claims beyond any standards we've seen within the waste industry. It was fantastic to join the team at the launch of their new office."
Lastly, Albert Bijzitter from Reinis remarked "Evreka's overview of the software and the Ferris wheel's overview of the beach were memorable events each in their own right."
The event marked the first of many to come, as they plan on strengthening their team in the Netherlands with a transparent roadmap ahead.
With its growing understanding of the industry and the needs in the Netherlands, Evreka aims to provide inclusive sustainable solutions that fit the needs of the sector with the following features:
End-to-end comprehensive solutions
Eco-friendly approach
Born on cloud
Data located in a Green Data Center in Frankfurt, Germany
Customer centric services
Easy to use interface
All-inclusive platform
Transparency & traceability
Compatibility to EPR
Integration of chain of custody
Net-zero emission targets
In particular, the Evreka360 platform is a specially designed mobile application that allows you to digitally track and manage all the aspects necessary to maintain and improve waste management activities on one single platform. You can easily switch between modules and use all the functionalities starting from asset installations on the field to managing outgoing recovered materials.
If you would like further information on the products, please contact This email address is being protected from spambots. You need JavaScript enabled to view it.