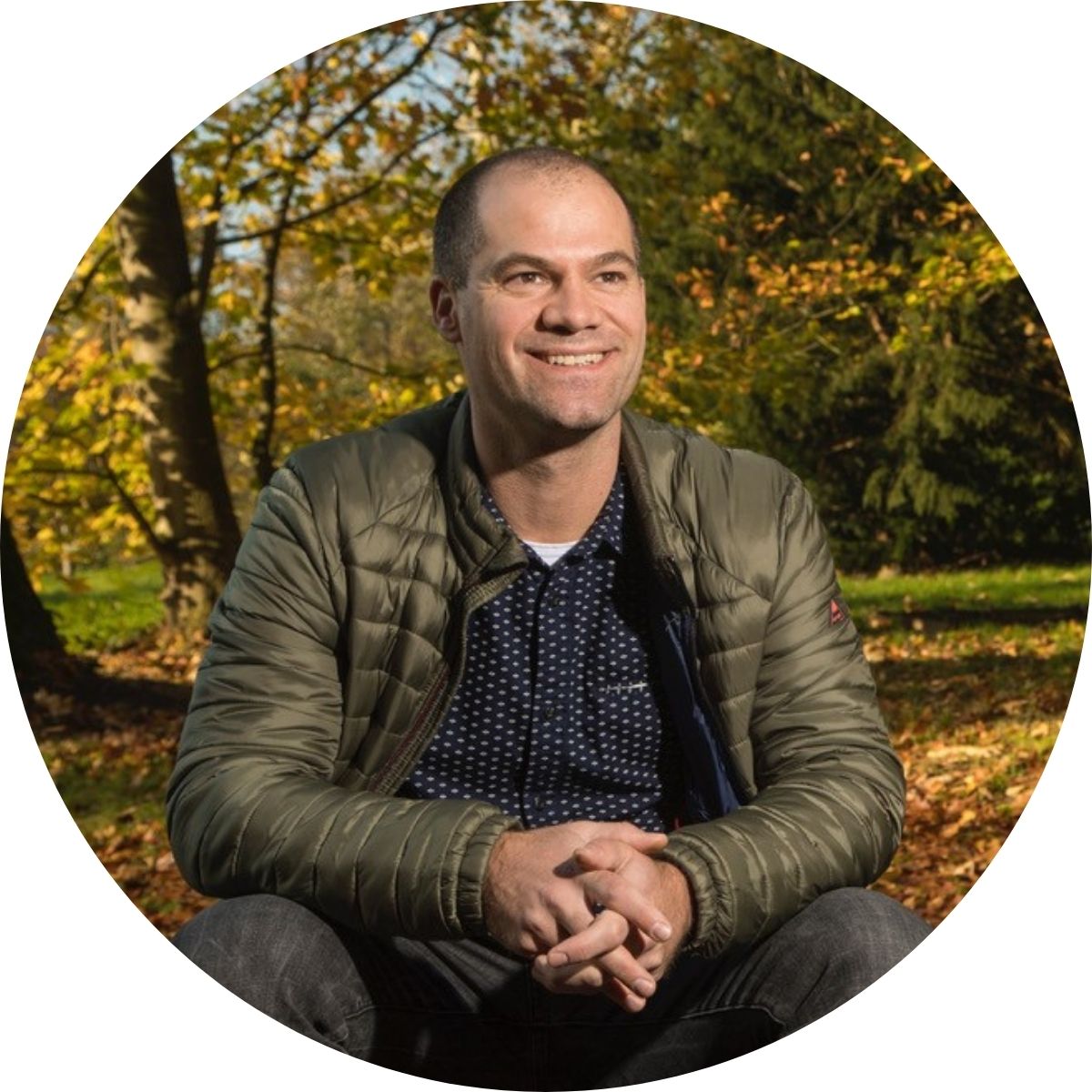 Member in the Spotlight | YB by Yoghurt Barn
NBCC were pleased to interview Wouter Staal, the CEO and Co-Founder of YB (formerly known as Yoghurt Barn). A brand that started as an organic yoghurt business soon grew into a climate positive brand that does good for people, animals, and our planet.
Can you tell us a bit about YB?
Yoghurt Barn was started ten years ago as we wanted organic yoghurt to be the standard due to the positive impact of bringing organic dairy in our restaurants and to the market. We started our first restaurant in Utrecht in 2012. We currently have 13 restaurants throughout the Netherlands on railway stations, Schiphol Airport, and in the main cities of the Western and Southern part of the Netherlands. We have transformed our company from Yoghurt Barn to YB as we are now going fully plant-based in all our restaurants and retail business. We are now selling overnight oats and ready to eat porridge in Albert Heijns and other big retailers in the Netherlands and Belgium. We are underway to expand to other countries as we are master franchising our restaurant, opening our first Barn abroad in April on Brussels Central Station.
Is being entirely plant-based what makes YB special?
It is definitely a key driver, but we are also climate positive, and B Corp certified. We simply want to positively change the way we think, eat and act. Being climate positive and creating a positive impact is our main USP and the number one key driver because we want to inspire others by doing the right things. That is a promise we made and continue to make. We offer feel-good food with a positive impact so that every guest who enjoys our product will eliminate more greenhouse gases than they emit. We measure everything we do, and we reduce as much as possible while at the same time overcompensating our efforts in greenhouse gases.
As a founder, what inspired you to start YB?
My wife, Esther, and I are both the founders of YB, and the idea first came to us during a holiday ten years ago in Spain. It was a hot and sunny day, and we ran into frozen yoghurt, which we had never heard of because, in the Netherlands, where it's cold most of the year, you can't sell ice cream that well. However, we were fascinated by the idea of healthy ice cream, and as it turns out, the Dutch eat most yoghurt per capita in the world. So those insights gave us a blue ocean idea of giving up our jobs in corporate life. I used to work for Philips and Nike, and Esther was a physiotherapist. So we decided to change everything we do and start our own yoghurt restaurant because we feel that we can bring eating yoghurt to be an out of the house activity.
How has the Covid-19 pandemic impacted your business?
It has impacted us a lot. For two years, we have constantly been opening and closing for months due to the restrictions, and we were only open for takeaway. So between 2020 and 2021, we have seen a drop in sales by 50%. It was harsh for the business, but it gave us time and entrepreneurial spirit to change our business which is why we gave full force on becoming climate positive and got the B Corps certificate. We start actioning every project planned for the next couple of years for now because people are sitting at home doing nothing, so we would like to make use of that. This gave us a lot of opportunities to expand our franchise and retail, so without COVID, we would not have made it this far.
As you are currently not in the UK market, do you have plans to expand your business there?
Yes, of course, that is precisely what we are trying to do now because the UK market is the number one porridge eater for breakfast, and they have had this routine for decades already. That's the perfect market for our overnight oats product and porridges in all kinds of flavours. Additionally, our market study suggests that there are no brand currently in the UK that offers ready to eat, plant-based oats yet. So with our story of being plant-based, climate positive, and B Corp certified, we find this a great opportunity to now venture into the UK market. Even if that means we have to deal with Brexit. Currently, we are establishing our distributor agents relationship because I believe that's the best way for us to go. They know the market, they know the entries to retail, they have entries to the foodservice market, to wholesalers, etc. Aside from this, we are also looking at the whole customs declaration and transportation from the Netherlands to the UK as it's a whole different ballgame. We don't have anybody at our supply chain or Brexit in our team yet, but it's all ready for take-off now. We aim to have a first step in the door of the UK market this year.
Is this why you joined the NBCC?
Yes, definitely. NBCC have a network of the retailers of the food service operators in the UK to help us win in this new environment. NBCC will also help us set our foot in the door or anything that can help us be more successful in our journey to the UK market. We want to change the game, not only in our own country but in others alike.
Additional to your expansion to the UK, do you have any plans for future growth that you can share with the NBCC members?
Well definitely the expansion to the UK for sure. I can see our products in Tesco, Waitrose, Ocado, Pret A Manger, Starbucks, Costa Coffee, and many more. It is an ideal product for those markets and will also create a positive impact there because that's what we strive for. To get people aware and change their diet to make a positive impact with our brand. It's not just a dairy replacement; it's a very delicious product that happens to be plant-based that the people in England are used to but not in a convenient manner. Additionally, we are also under work of setting up our own restaurants in the UK under master franchise, so it's both ways, creating a complete experience in our restaurants or "Barns" as we call it and having our products on retail shelfs so that they can benefit from each other.
Any additional notes?
I think that's basically the summary of our expansion plan to the UK. There's a big market where no one has entered yet and we have the products, story and intrinsic motivation to create maximum positive impact with delicious plant-based foods. We have a good story to tell, which now matches the demand and supply. I'm curious to see what the people in the UK will think of our products.
We are starting a weekly "Members in the spotlight" to introduce and spotlight our members for our members. Do you have a good story to tell? This email address is being protected from spambots. You need JavaScript enabled to view it.!