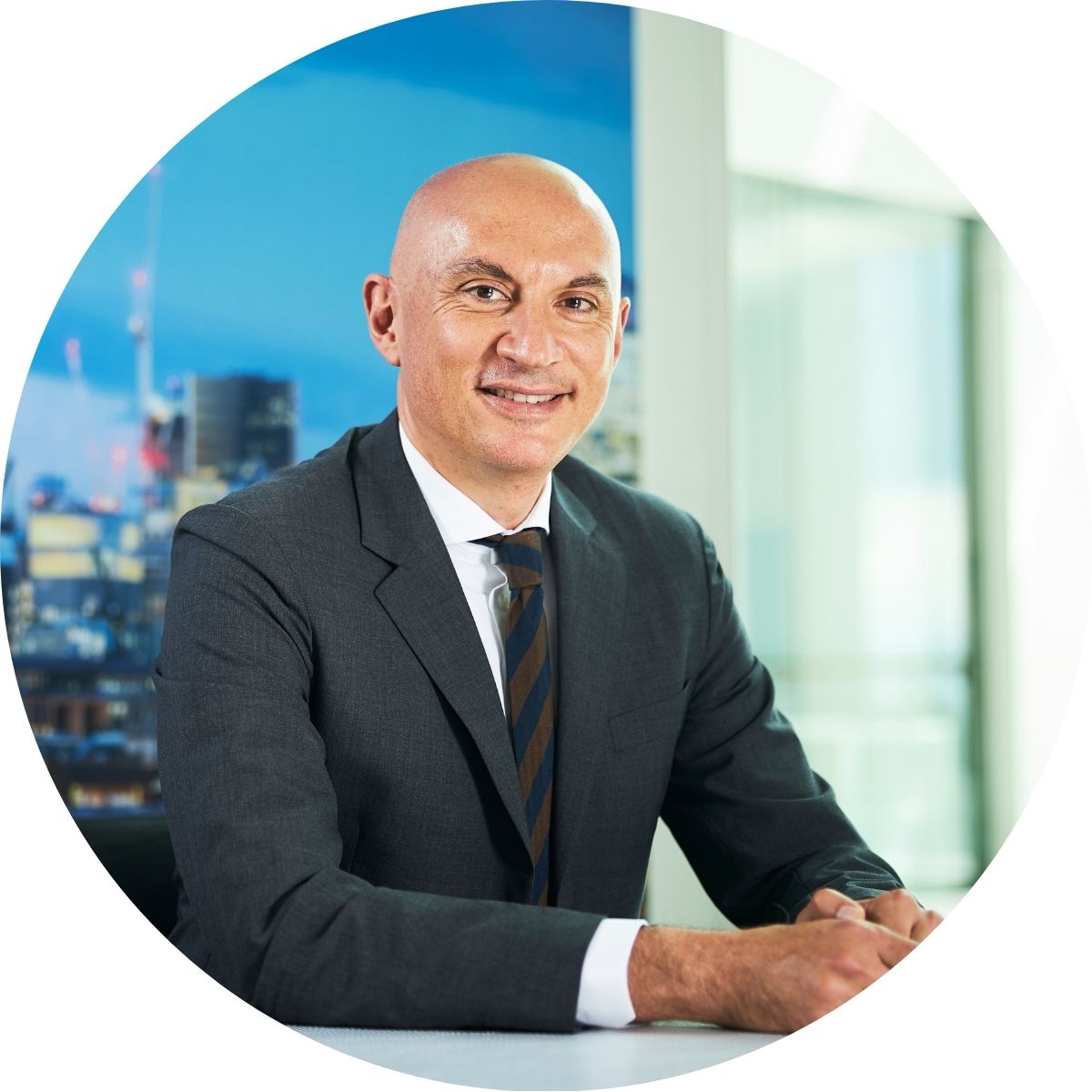 Member in the Spotlight | Vodafone
NBCC was pleased to recently interview Francesco Bianco, the Global People and Organisational Development Director of Vodafone. Vodafone is a British multinational telecommunications company that is selected this week by NBCC for #NBCCSpotlightTuesday due to their efforts in supporting Ukraine during the ongoing Ukraine-Russia conflict. With these distressing times in Europe, Vodafone actioned a comprehensive response to support their customers and communities, alleviating the suffering of those caught up in this tragedy. From offering free-roaming, calls, and text messages to Ukraine; offering employment opportunities; donations of recycled Handsets; free charging, to charitable cash donations. You can find a thorough list and details of Vodafone's activities in support of Ukraine here.
Can you tell us a bit about what it is that you do at Vodafone?
As Vodafone's Global People and Organisational Development Director, I lead the team responsible for setting the company's global HR strategy and policies such as learning and skills, talent, culture, diversity and inclusion, recruiting and employer brand, organisational effectiveness and employee experience
I am a non-executive board member for both Vodacom and Safaricom, where I sit on the nomination and remuneration committees representing Vodafone.
What is Vodafone's USP?
Unique in its scale as the largest pan-European and African technology communications company, Vodafone transforms the way we live and work through its innovation, technology, connectivity, platforms, products and services. Vodafone operates mobile and fixed networks in 21 countries and partners with mobile networks in 47 more. As of 31 December 2021, we had over 300 million mobile customers, more than 28 million fixed broadband customers and over 22 million TV customers.
Vodafone is a world leader in the Internet of Things (IoT), connecting more than 142m devices and platforms through innovation that aligns with the aspirations of society for cleaner and safer cities, better transport and improved agriculture. Vodafone's digital leadership is also changing how governments deliver healthcare and education, and how businesses, particularly Small and Medium Enterprises (SMEs), serve customers.
We have revolutionised fintech in Africa through M-Pesa, which celebrates its 15th anniversary in 2022. It is the region's largest fintech platform, providing access to financial services for more than 51m people in a secure, affordable and convenient way.
Our purpose is to connect for a better future, enabling an inclusive and sustainable digital society. We are taking significant steps to reduce our impact on our planet by becoming net zero by 2040, purchasing 100% of our electricity from renewable sources in Europe and across our entire operations by 2025, and reusing, reselling or recycling 100% of our redundant network equipment. Vodafone proactively works to expand access to connectivity for rural communities, students and jobseekers. For more than 30 years, Vodafone's Foundation has supported communities in Europe and Africa in the areas of health, education, and equality.
We support diversity and inclusion through our maternity and parental leave policies, empowering women through connectivity and improving access to education and digital skills for women, girls, and society at large. We are respectful of all individuals, irrespective of race, ethnicity, disability, age, sexual orientation, gender identity, belief, culture or religion.
How important are the UK market and NL market to you?
Vodafone is present in the Netherlands through the Vodafone Ziggo joint venture with Liberty. The UK represents our second-largest market (by service revenue). We're really pleased with our commercial momentum in the UK as we continue to grow in broadband and mobile and serve our business customers.
If members want to help Ukrainian refugees – how can they help?
Vodafone is match-funding donations made through the British Red Cross charity to the Disasters Emergency Committee (DEC) Ukraine Humanitarian Appeal.
You can donate any amount using this tracked link, or £10 by texting VODAFONE to 70141. Every donation will be automatically match-funded up to £250,000 and 100% of donations will go to the appeal.
The NBCC applauds Vodafone for the steps they are taking to ensure that Ukrainian families and close ones will stay connected through these hard times. For more information, please visit here, follow them on Twitter at @VodafoneGroup or connect with them on LinkedIn.
We are starting a weekly "Members in the spotlight" to introduce and give a spotlight to our members for our members. Do you have a good story to tell? This email address is being protected from spambots. You need JavaScript enabled to view it.!