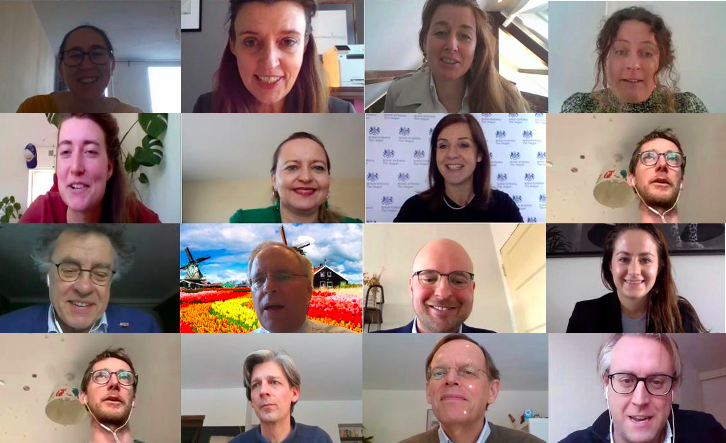 Last week, we held our 2nd Round Table on the road to COP26. During this session we constructively worked together to draft the Joint Statement.
The COP26 is an important summit that will take place after the "by 2020" implementation deadline for numerous aspects of the Paris Agreement. We hope that our initiative will encourage ambitious outcomes for the COP26 and stimulate public-private partnership. The science has never been clearer; we are facing a climate emergency.

Karel van Oosterom, Ambassador of the UK explained that continued collaboration between governments and the private sector is of utmost importance for a successful COP26 outcome.

The British Ambassador to the Netherlands, Joanna Roper, urged NBCC members to support the COP26 via the 4 As: Ambition, Action, Advocacy, and Accountability.

Hans de Jong of Philips inspired our members to broadly stimulate sustainability in the whole chain. He underscored the importance of cooperation and advocacy.

After the interactive brainstorm led by young professionals of Sail for the Future, Wineke Haagsma of PwC summarized the key priorities of our members, to include in the COP26 joint statement, as follows:
· Collaboration over the entire value chain
· Resilience
· Collaboration across industry
· Collective transparency
· Advocacy
Next stop: mobilising SMEs to accelerate action on Climate Change and to support these COP26 priorities.
A large thank you to our Gold Members for contributing!