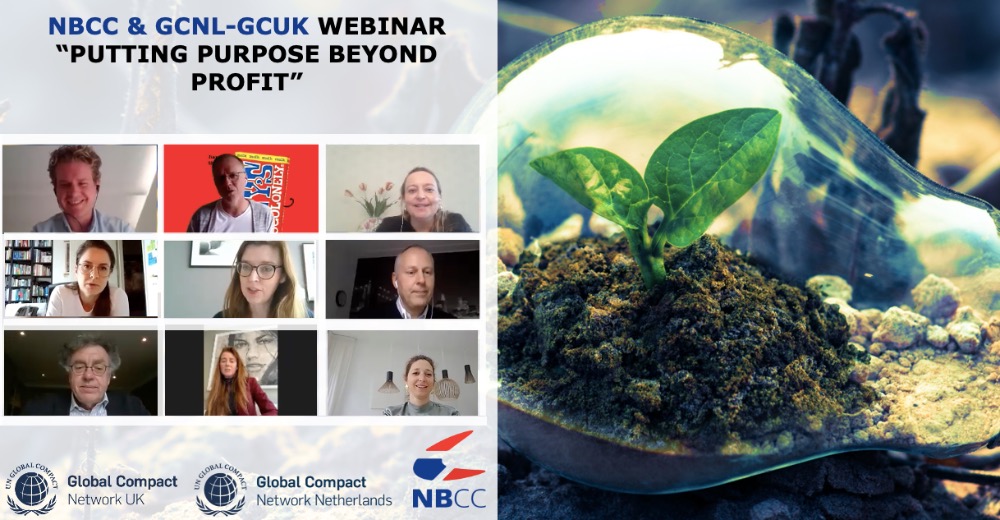 On Tuesday April 2 the NBCC Webinar "Putting purpose beyond profit" in partnership with Global Compact NL and UN Global Compact Network UK took place. The coronavirus pandemic has made the purpose of companies top of mind for many of us. Will the covid crisis help companies to be clearer about their purpose to all stakeholders including their employees?
During the webinar, speakers shared their vision on why sustainability reporting must become as clear and reliable as financial reporting in order to achieve the SDG's, whilst involving investors and stakeholders in a more meaningful way. Good reporting is key to create "systematic'' change.

To download the presentation, please click here. To download the recording of the webinar, click here.

We would like to thank our speakers for sharing their knowledge about the SDG's, sustainable reporting and plastic ambitions.