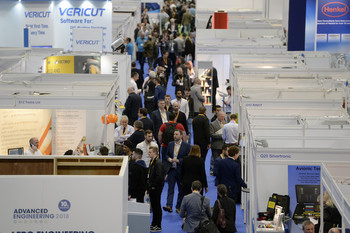 The NBCC has pleasure in herewith announcing a two day market orientation/fact-finding visit to the Advanced Engineering exhibition at the National Exhibition Centre (NEC) in Birmingham. The visit will take place on 30 and 31 October 2019. The Advanced Engineering exhibition is the UK's largest annual advanced engineering and manufacturing event. The visit presents Dutch companies with a great opportunity to gain knowledge on the British as well as the international market and to meet OEMs, tier 1 manufacturers, and supply chain partners.
Dutch companies active in the aforementioned sector with an interest in further enhancing their UK operations are invited to join the NBCC on this two day fact-finding visit.
Interested? Please contact us.
Michiel van Deursen, This email address is being protected from spambots. You need JavaScript enabled to view it.
Lotty Goederond, This email address is being protected from spambots. You need JavaScript enabled to view it.
Tel.: +31-(0)70-2055656
Event Details
Theme:
Market orientation visit Advanced Engineering exhibition
Location:
National Exhibition Centre | Birmingham | United Kingdom