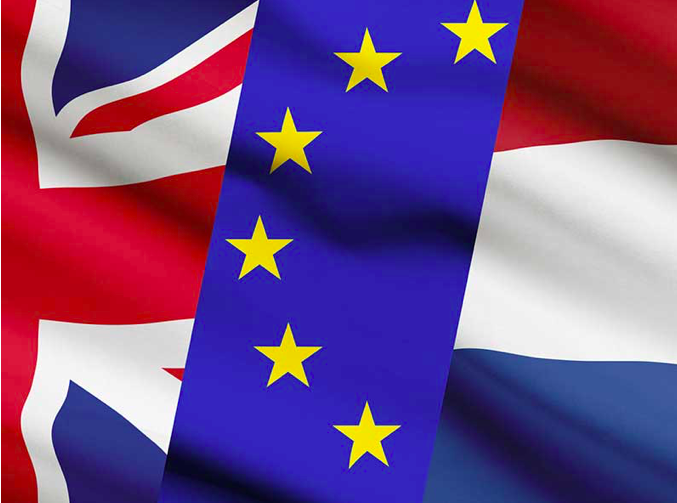 The departure of the UK from the EU is one of the biggest economic changes in a generation.
The NBCC is focused on the practicalities of Brexit for business communities across the UK and The Netherlands. Since the referendum, the NBCC has been working, together with its members, to identify areas where companies have concerns and calling for the governments and EU to answer those practical and pragmatic questions.
We believe that there's power in working together. Since the UK's departure from the EU, it is crucial that businesses are doing all they can to prepare for the future so we've compiled resources in the NBCC Future Relationship Forum to help firms plan for change.

Eager to hear the latest developments straight from where new policies are shaped? Looking for channels to share you concerns about the impact from the UK's departure on your business with other stakeholders and change agents?
Join our NBCC Future Relationship Forum to hear the latest relevant information, to share your concerns and priorities with key stakeholders and connect with experts. Be certain your concerns and priorities are heard and understood by policy makers!
Strategic partners

News
To keep updated on the latest news, subscribe to our newsletter on the homepage.
Brexit Advisory Services
Would you like to know how will your business be affected by the UK withdrawal from the EU? Our staff can provide you with a customised advise on the impact on your business operations.
All SMEs can also request a Brexit Voucher from the Netherlands Enterprise Agency that can cover 50% of our consultancy fees.
Summary of Service
No-Deal Planning
Brexit Monitoring
Senior Counsel
Scenario presentations to company boards, risk committees and senior teams
Intelligence Sharing
Planning
Consultation on regulatory boundaries to the individual business
Support on drafting of company no-deal position messaging
Regular update on no-deal likelihood and changes to business environment as a result
Weekly call with updates on department regulations in trading countries
Regular updates on emergency measure committee planning in European Parliament, House of Commons and Leinster House
Scenario Presentation
Preparation for a half-day presentation to your company Board, Risk Committee or Senior Team
Deep-dive on current scenario and risk to your industry
Forecasting on coming months and likelihood of movement
Identification of scenarios available and likelihood of adoption
Intelligence Sharing
As part of our service, we will deliver regular intelligence on matters of importance to your industry. We will be on hand to offer advice and intel when required.
With consultants on the ground in Ireland, the UK and Brussels, we are best placed to identify any emerging changes or threats and will operate as an extension of your team to ensure you are fully abreast of political changes.
Useful tools & Links